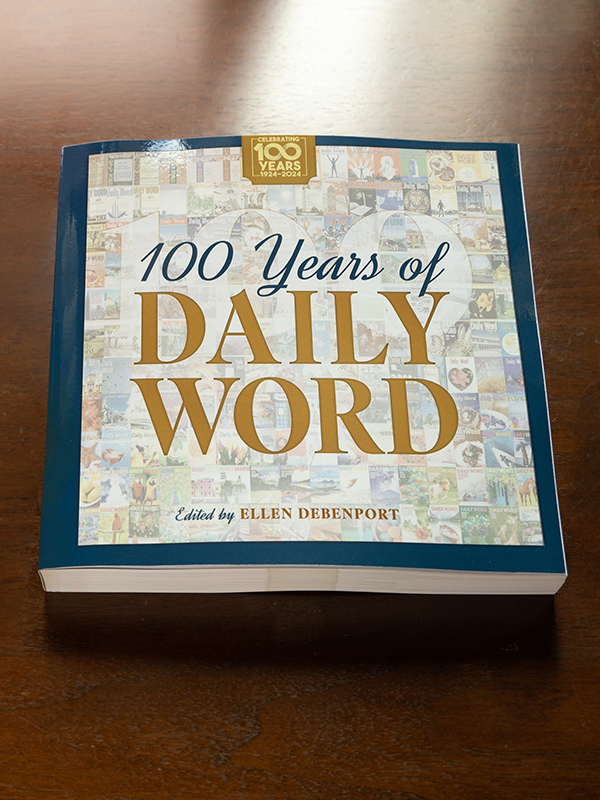 100 Years of Daily Word
Celebrate the 100th anniversary of Daily Word with this beautiful commemorative book. Explore more than 200 messages from the past century on topics such as healing, prayer, forgiveness, and grace, plus articles, poems, and a history of the flagship magazine for Unity.
Product Description
This special anniversary edition celebrates a century of Daily Word® magazine, the pocket-size booklet that has brought inspiration and comfort to millions around the world. Explore the origins of Daily Word in 1924 and its global growth under legendary editors. Then treasure this collection of articles, poems, and messages from each decade, recalling the most popular topics through the years such as healing, peace, forgiveness, prosperity, and joy. Hear from readers, too, as they share what Daily Word has meant to them and sometimes generations of their families.

With more than 200 devotional messages, this is a book to keep on your coffee table or nightstand to read whenever you need a dose of positivity, reassurance, or renewal for your spiritual journey. Beautifully designed with original Daily Word covers and artwork, this book is a keepsake for you and the perfect gift for anyone who loves Daily Word.
Product Details
Isbn10: 0-87159-427-7
Isbn13: 978-0-87159-427-3
Format: BKS