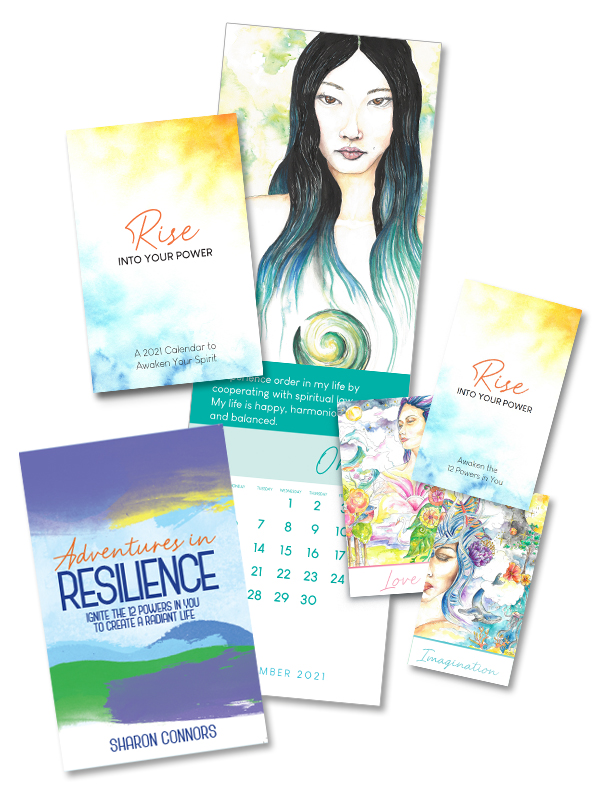 12 Powers Collection
Explore your innate spiritual powers with the 12 Powers Collection, including the Rise into Your Power card deck, Rise into Your Power 2022 calendar, and Adventures in Resilience by Sharon Connors.
Product Description
The Rise Into Your Power card deck and calendar allow you to engage with your innate 12 powers in a new way. The cards and calendar can be used in a daily practice to create joy and connection by illuminating the 12 spiritual powers in a new and exciting way.

If you're new to the 12 powers, Adventures in Resilience by Rev. Sharon Connors is the guide to help you understand the impact these innate abilities have on your spiritual growth.

The 12 Powers Collection is part of the Unity Books Special Products Collections—priced for value and collected to support your spiritual journey. Wonderful for gifting to a loved one, volunteers, teachers, and more.

A $58 value!
Package Components: Rise Into Your Power: 12 Powers Card Deck , Rise Into Your Power - 2022 Calendar , Adventures in Resilience