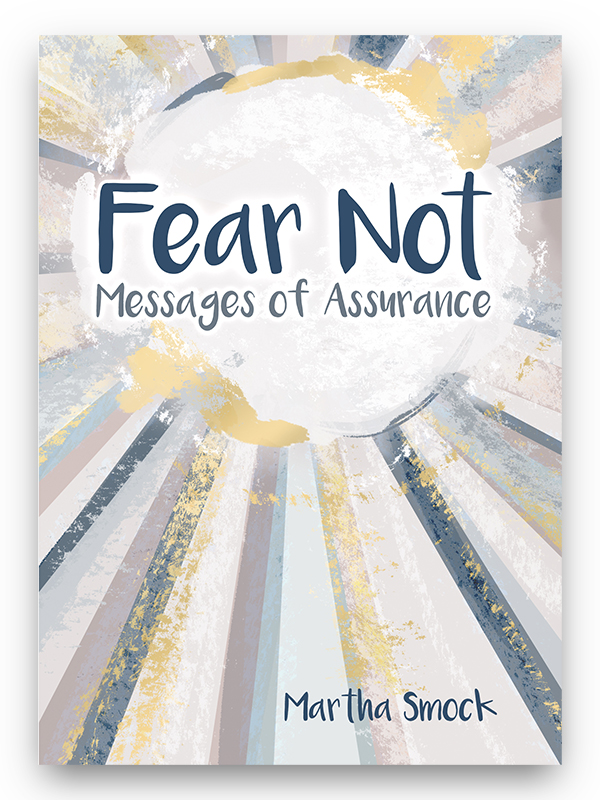 Fear Not: Messages of Assurance - e-Book Version
Jesus tells us not to be afraid, a message that can be hard to remember in difficult times. These inspirational essays from longtime Daily Word editor Martha Smock remind us once again that we are never alone.

Click here for print version.
Product Description
"Fear in itself has no power except the power we give it through our thoughts," writes Martha Smock, former Daily Word® editor.

Instead, she writes, we can turn to God in faith that we are never alone—never without the inner guidance we need to take the next step.

Fear Not, first published in 1986, offers unclouded and uplifting messages of faith, self-worth, and assurance that each of us needs to hear and carry forward today.

Throughout the Bible, angels, prophets, and even Jesus tell us not to be afraid, not to worry. Smock, who was raised in Unity, loved using scripture to illustrate timeless spiritual teachings.

Who is Fear Not for?
In this collection of short essays, Smock's messages are alive with inspiration and reassurance for today's turbulent times.

As you read, you will find insight and guidance to address not only your personal circumstances but those in the world today. Smock's writing speaks to who you truly are and what you can do about what really matters.

Who is Martha Smock and why now?
For 33 years as editor of Daily Word, Smock wrote from behind the scenes, every day sharing practical tools to support millions of readers in any circumstances in their lives. Her prolific writing lives on.

Fear Not has never been more relevant, providing a contemporary New Thought interpretation of how to apply ancient spiritual principles in our lives.

• With scripture references from the Revised Standard Version Bible

Available in e-book format from:

Product Details
Author: Smock, Martha
Format: BKE