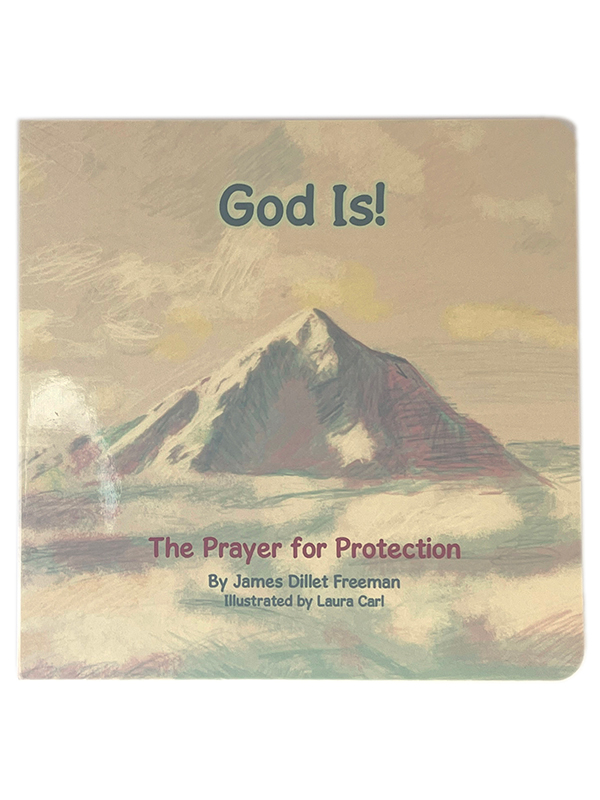 God Is! The Prayer for Protection
Introduce your little ones to the power of God with God Is!—a beautiful board book featuring the Prayer for Protection and stunning illustrations of nature.
Product Description
God Is! is a board book created to introduce infants and toddlers to the concept of God in a way that is simple yet powerful. Featuring the timeless and beloved Prayer for Protection by James Dillet Freeman, this book is a beautiful and meaningful addition to any family's library.

James Dillet Freeman wrote the Prayer for Protection in 1940 during a time of turmoil and uncertainty in the world. Since then, this prayer has touched the hearts of millions of people around the world offering hope, comfort, and a sense of connection to something greater than themselves. Now, this powerful prayer has been brought to life through the stunning illustrations of Unity Books designer Laura Carl, who captures the beauty and majesty of nature.

At Unity, we believe every child is born with the innate capacity for spiritual connection, and God Is! is a wonderful tool to help parents and caregivers nurture that connection. This board book is the perfect way to introduce young children to the idea of a higher power and help them understand the role prayer can play in their lives.

As you read God Is! with your child, you will be transported to a world of wonder and beauty surrounded by the majesty of nature and the presence of God. Not just a tool for learning—this book is an experience that will create memories and moments of reflection you and your child will cherish for years to come.



Board book, 10 pages, 6" x 6"
Product Details
Author: Freeman, James Dillet
Format: BKH