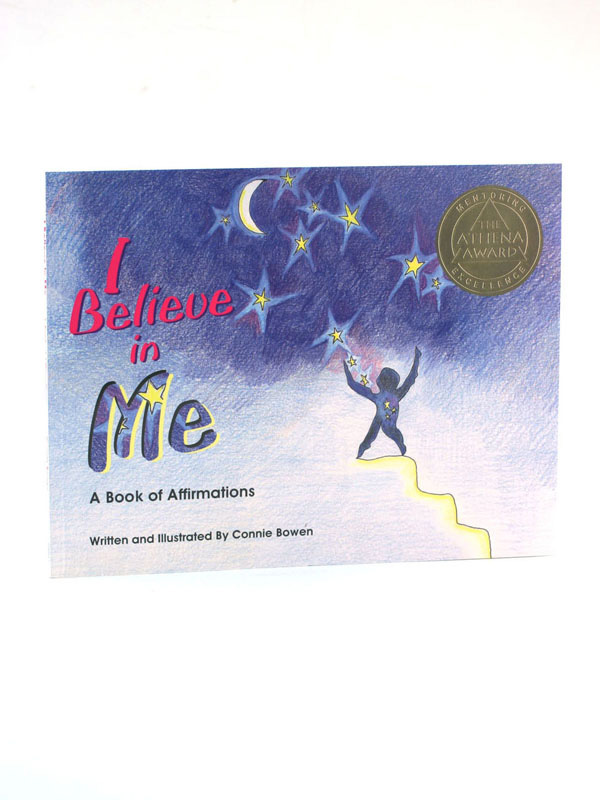 I Believe in Me - e-Book
This Wee Wisdom® book is full of whimsical animals, characters, and angels that colorfully illustrate 27 affirmations to inspire you, the child you love, and the child within all of us.

Click here for print version.
Product Description
I Believe in Me: A Book of Affirmations

Winner—National ATHENA Award for Book-as-Mentor—Spirituality

With 27 illustrated affirmations for children, I Believe in Me affirms the messages of innate power, beauty, peace, and love in any child and every child—and perhaps most meaningfully, for our own inner children.


I am powerful.
I am free to be me.
I share my love and watch it grow!
My dreams are coming true.


I Believe in Me, a book of children's affirmations, offers powerful and positive messages for parents, teachers, and other adults to share. Its bright, entrancing, and inclusive illustrations and direct words of truth can go with you wherever you go on your e-book reader.

"Affirmations are not true just because we say them. We say them because they are true!"
—Editor Michael A. Maday


About the Author/Artist
Connie Bowen has always loved to draw, majoring in art at Washington State University. I Believe in Me was her first book, inspired by her son Matthew. It is the winner of the National ATHENA Award for book-as-mentor in the category of spirituality. Bowen was a court reporter before pursuing her art career full time. She lives in Portland, Oregon, with her husband Mike and son. For more, visit conniebowen.com.

Available in e-book format from these distributors.

Product Details
Pages: 64
Author: Connie Bowen
Format: BKE