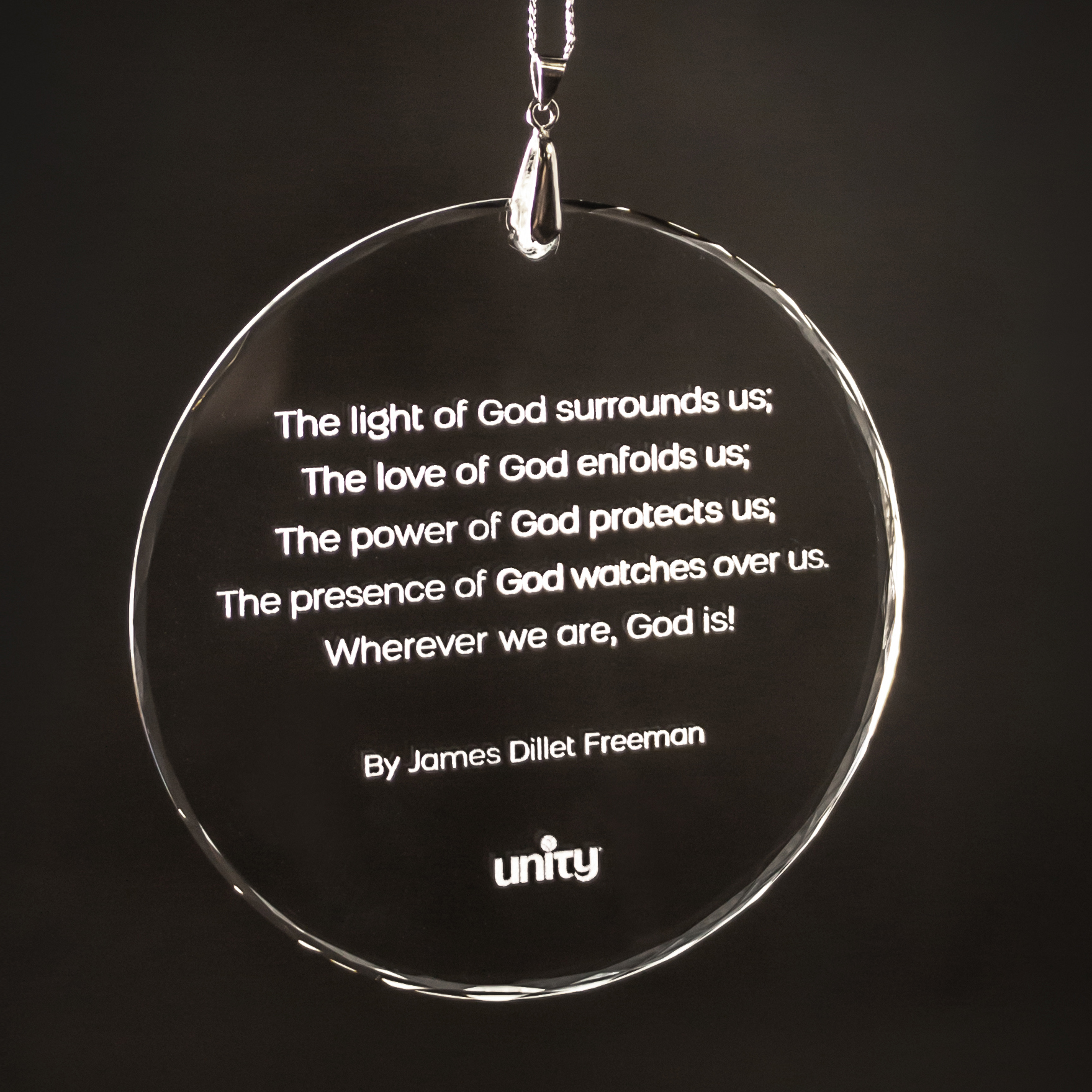 Prayer for Protection Ornament
A beautiful reminder of the light of God. Etched with the beloved poem by James Dillet Freeman, the "Prayer for Protection" Ornament will lift your spirits and connect you with your divine power.
Product Description
Whether you hang it on a traditional Christmas tree, your car mirror, or somewhere else—this ornament serves as a perfect reminder of the power of God. Wherever this ornament is, God is!




Let the light of God surround you with this decoration. Etched with the beloved poem by James Dillet Freeman, the "Prayer for Protection" Ornament will surely add a touch of inspiration for your Christmas tree—or anywhere you'd hang an ornament.

Haven't heard the "Prayer for Protection" before? Fun fact: Apollo 11 astronaut Buzz Aldrin carried the "Prayer for Protection" to the moon with him. Circular, like the moon, this ornament reminds us of the key teaching of this prayer:


The light of God surrounds us;
The love of God enfolds us;
The power of God protects us;
The presence of God watches over us.
Wherever we are, God is!

By James Dillet Freeman

This ornament is perfect for those who have long cherished the "Prayer for Protection" as well as those who have just been introduced to it. The prayer's inspirational verse will surely lift your spirits and connect you with your divine power.

3.9" circle x .25" wide with a silver hanger, 4.25" square x .9" padded red gift box

Gift, Family, Décor, Home, Holiday, Christmas
Product Details
Format: OTH