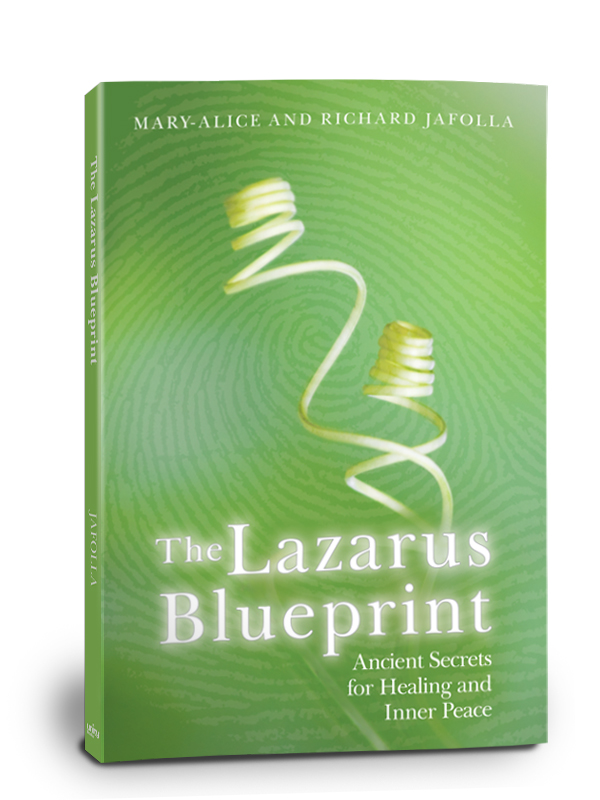 The Lazarus Blueprint - e-Book
Uncover the masterpiece behind the well-known story of Lazarus. Learn this blueprint for peace, healing, and fulfillment. Apply the Six Steps to redesign your life.

Click here for print version.
Product Description
From the authors of the best-selling books The Simple Truth and The Quest


An Ancient Secret Is Hiding in Plain Sight

Like a masterpiece hidden beneath another painting, another story lies behind the well-known New Testament story of Lazarus. On the surface, Jesus appeared to perform a miracle when he raised Lazarus from the dead. However, also embedded within the story is an extraordinary blueprint--Six Steps for overcoming seemingly impossible situations. The Lazarus Blueprint is so universal, timeless and powerful it can work for everyone.

You Must Have a Key to Unlock It

With this book as your guide, uncover the masterpiece--hidden for more than 2,000 years. Learn this blueprint for peace, healing and fulfillment. Then apply the Six Steps to overcome any obstacle and redesign your life.

To download the Teacher's Guide, click here.

Authors of many books, Mary-Alice and Richard Jafolla founded Spirit of Life, a nonprofit organization dedicated to all aspects of wellness. They are former directors of Silent Unity®, the prayer ministry of Unity, serving people of all faiths with 24/7 prayer support.

Available in e-book format from these distributors.

Product Details
Author: Mary-Alice & Richard Jafolla
Weight: 0.4
Format: BKE