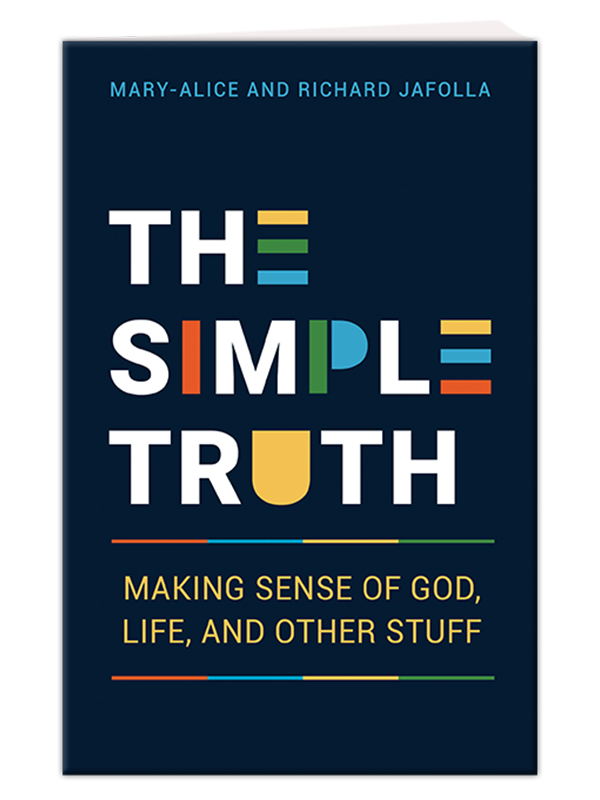 The Simple Truth - e-Book
A perfect introduction to the spiritual ideas taught in Unity. In 24 short, stimulating chapters, The Simple Truth offers new ways to think about God and ourselves, heaven and hell, love and prosperity, and the universal principles we live by—whether we know it or not. Each idea is presented using humorous and interesting quotes and anecdotes with interactive features and questions. A concise guide to metaphysics—perfect for teens and new Truth students!

Click here for print version.
Product Description
Authors Richard and Mary-Alice Jafolla were longtime Unity ministers with a flair for explaining spiritual topics in understandable ways. In this book, they tackle some of the deep ideas that theologians have argued about for centuries, but they manage to present them in a way that is lighthearted and even funny.

Here are just a few of the subjects you'll be challenged to think about in new ways:
The nature of God
The meaning of Spirit, soul, and body
The universal law of cause and effect
The creative power of thoughts and words
Heaven and hell
Jesus, the Christ, and the Holy Spirit
Prayer and meditation
Love and prosperity
Faith, gratitude, and forgiveness
In The Simple Truth, each chapter offers background information on a basic, universal principle, followed by a user-friendly section that breathes life into each idea and makes it practical in everyday life.

This is the perfect book for anyone curious about New Thought teachings or who is seeking a deeper spiritual understanding.

Available in e-book format from this distributor.

Product Details
Pages: 177
Author: Mary-Alice & Richard Jafolla
Format: BKE