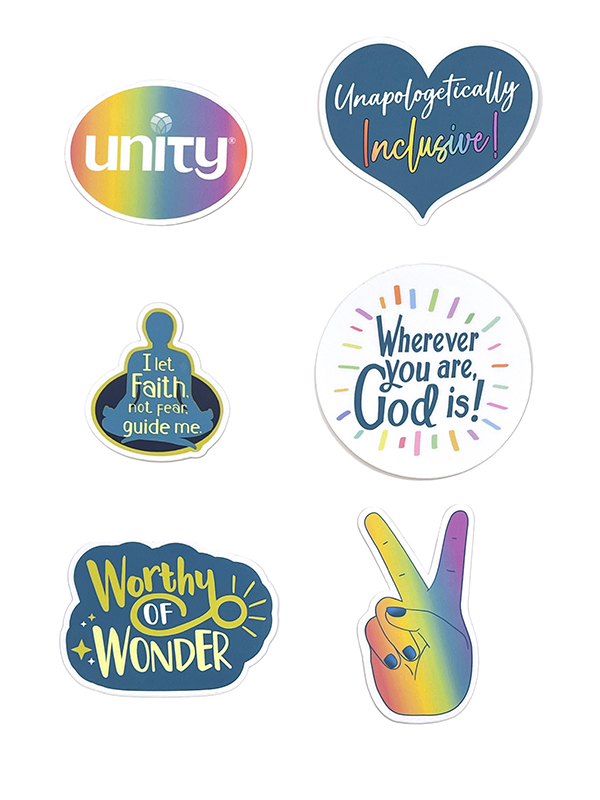 Unity Stickers
This uplifting and inclusive collection of stickers from Unity is perfect for expressing your unique personality and adding spirit and inspiration to your day.
Product Description
Add a little personality and inspiration to your day with Unity stickers, a collection of six colorful and vibrant vinyl stickers. Each sticker has a matte, waterproof finish, making the collection ideal for adding spirit to your laptop, hard luggage, journal, or water bottle.
No matter where you place the stickers, they will help you to jazz up your day and spread joy to those around you. Promoting inclusivity and inspiration, they remind everyone who sees them we are all one in spirit.
Each set consists of six 3" stickers.
Product Details
Pages: 6
Format: OTH